Hey there, budding entrepreneur! 🌟 With the surge in the entrepreneurial scene lately, it's hard not to catch the startup fever. The allure of being your own boss, setting your own hours, and pursuing a passion is just too good to pass up. Plus, given our ever-evolving world, there's a plethora of new business trends cropping up that make diving into entrepreneurship opportunities both exciting and promising.
So why is now the golden time to consider small business suggestions? Well, the market dynamics are shifting. More people are rooting for local, personalized experiences and products. The online market is booming. And, let's not forget the vast resources available to help kick-start that dream of yours! 🚀
Businesses Ideas To Start At Home
Craft and Handmade Products
Got a knack for crafting beautiful things? Dive into creating jewelry, bespoke candles, or arts and crafts. The world is craving authentic, hand-made pieces that come with a touch of personal love and attention.
Online Services
With everything going digital, your expertise can be the next big thing! Offer consulting or coaching sessions. Pen down your thoughts and get paid for writing. Or maybe, showcase your graphic design skills. The online realm is vast and waiting for your magic touch!
E-commerce Ventures
Enter the universe of e-commerce with innovative ideas like dropshipping or print on demand. Or, how about launching a store dedicated to niche products? The best part? You can cater to a global audience right from the comfort of your home.
Digital Products and Courses
Share your knowledge with the world by creating e-books or online courses. If photography's your thing, selling stock photos could be a lucrative side hustle opportunity. Digital is the way to go, and it's super scalable!
Freelancing Platforms
Don't keep those mad skills of yours hidden! Platforms like Upwork, Fiverr, and Freelancer are just a few where you can showcase your talents, gather clients, and build a profitable venture.
Businesses Ideas To Start Locally
Food and Beverage
Are you the local culinary genius? Consider catering or meal prep services. Or, create a buzz with local specialty foods unique to your region. Yum!
Local Services
Everyone needs a helping hand now and then. Be the hero with house cleaning services, jazz up yards with landscaping, or offer to watch over fur babies with pet sitting.
Tutoring and Educational Services
Knowledge is power! And it's even more powerful when shared. Teach a language, give music lessons, or help students ace their exams with academic tutoring.
Health and Fitness
Jump into the wellness wagon! Be the guide with personal training, introduce tranquility with yoga classes, or craft custom diet plans for health enthusiasts.
Franchise Opportunities: Businesses Ideas To Start With Support
The Benefits of Franchising
Opting for a franchise can feel like getting a head start in the entrepreneurial race. Why? You're harnessing the power of proven business models, well-established brand recognition, and the bonus of ongoing training and support.
Popular Franchise Options
From munching on fast food to staying fit with health and fitness chains, franchising spans a spectrum. Dive into education sectors or keep spaces spick and span with cleaning services franchises.
Investment Requirements
While franchising offers a strong foundation, it does come with its costs. Be prepared for initial investments, regular royalty fees, and marketing costs that ensure the brand stays top-of-mind.
Selecting the Right Franchise
Before jumping in, do your homework! Research potential options, ensure it aligns with your passion, and assess if it fits your financial capabilities.
Advantages and Disadvantages of Different Businesses Ideas To Start
Home-Based Businesses
Pros: The sweet perks? Flexibility, minimal overhead costs, and oh-so-much personal freedom.
Cons: On the flip side, watch out for potential distractions and the potential ceiling on growth.
Local Businesses
Pros: The joy of creating a direct community impact and offering tangible services is unmatched.
Cons: But remember, there are geographical limitations and the costs of maintaining physical spaces.
Franchises
Pros: Step into an established brand with solid business support and training.
Cons: A tad less independence, an upfront investment, and continuous fees might feel constraining.
Essential Steps for Launching Businesses Ideas To Start
Market Research and Validation: Dive deep and understand what the market wants.
Business Planning and Strategy: Chart out your course of action.
Funding and Financing Options: Secure that capital.
Legal Considerations and Registration: Stay on the right side of the law.
Marketing and Branding Essentials: Make some noise and let the world know!
Gorgeous soul, if you've got that entrepreneurial itch, now's the time to scratch it. Dive deep, explore, and be fearless. Because there's truly no better time to explore businesses ideas to start.
Resources and Further Reading
For those hungry for more, delve into comprehensive books, websites, and courses dedicated to starting businesses. And if you're looking for inspiration, immerse yourself in expert interviews and success stories that cover a wide spectrum of business models. Shine on! ✨🚀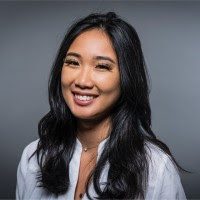 Passionate about the ever-evolving world of business, I am a seasoned business blogger with a knack for crafting engaging and thought-provoking content.